Hawkeye Combination Cloud Particle Probe
Optional page type selection for this item:
Image for Instrumentation or Services Page: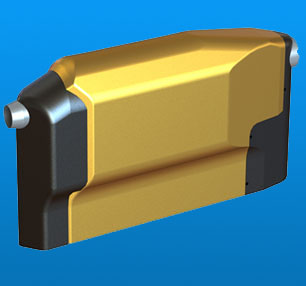 The Hawkeye probe was initially developed by SPEC to fly on the NASA Global Hawk Unmanned Aerial Vehicle (UAV). The Hawkeye is an outgrowth of the 3V-CPI, including all of the features of the 3V-CPI, with the addition of an FCDP (Fast Cloud Droplet Probe) in the front part of the sample tube, and the conversion of one 10-micron channel to a 50-micron channel in the 2D-S portion of the probe. In this way, the Hawkeye is actually a combination of four probes in one.
Instrument

Size Range

No. of Gray Levels

Resolution

2D-S

(Ch. 1)

10 to

1280 µm

1

10 µm

2D-S

(Ch. 2)

50 to

6400 µm

1

50 µm

CPI

2.3 to

2300 µm

256

2.3 µm

HFCDP

1.5 to

50 µm

N/A

3 µm

NASA Global Hawkeye UAV flies to altitudes of 65,000 ft and has a duration of 30 hours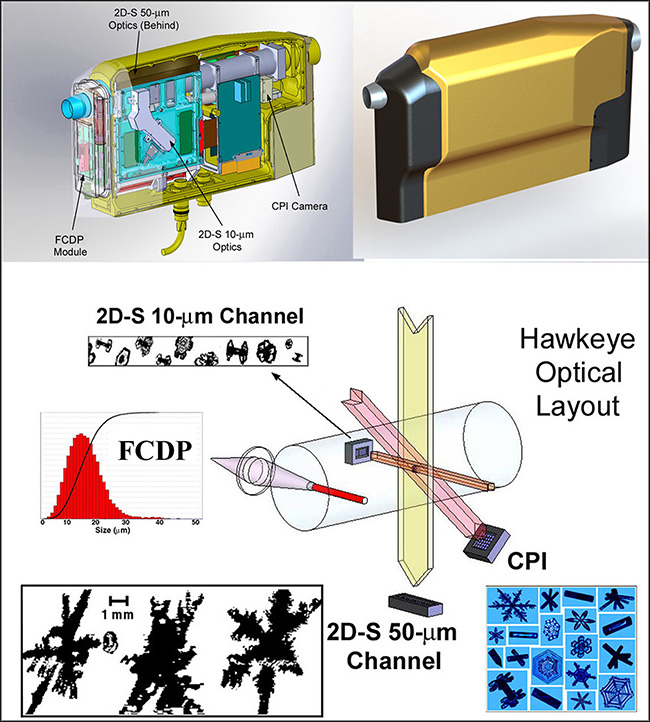 Originally developed to fly on the NASA Global Hawk UAV, the Hawkeye combines four probes into one instrument. The Hawkeye has also flown on the SPEC Learjet, installation shown below.